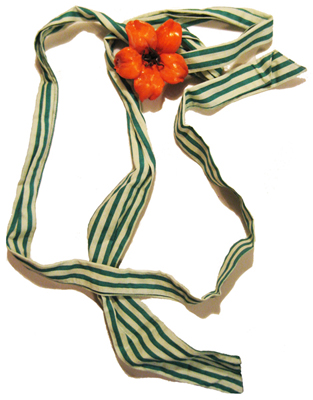 Look Alive! - It's Fashion Design 101!

Fashion Design 101 makes you the founder and chief designer of your own fashion house. Tapping your imagination, we teach you the fundamentals of cut, color, seams, garment assemblage, figure drawing, and textiles. You will work your modish magic to design full showcases of themed looks, craft wearable items, draft runway sets and props - even create your own logos and labels!
* Above piece pertains to Lesson XII: Belts, Beads, and Brooches!